If you are currently looking for job opportunities, click on the links below to apply for openings with healthcare leaders. Click here to sign up on DirectShifts.
Get Ready for a CNS, CRNA, NP, and PA Labor Shortage Again
A CNS, CRNA, NP, and PA labor shortage can be anticipated for late 2021 and 2022. We have seen the largest jump in recognition of the value of Advanced Practice Providers due to the roles they filled during COVID surges. Hospital Human Resource, Talent, and Recruitment will find this difficult to believe, but the excess of healthcare providers, especially CNS, CRNAs, NPs, and PAs, is going to disappear. As employers of the hottest jobs, according to US News and World Report, recruitment needs to prepare to source great candidates.
In an APP Labor Shortage: Take Care of Your Employees
After talking with hundreds of healthcare employers following the initial COVID-19 surge of Spring 2020, I was impressed with the ones that said, we took care of our employees first.That included not firing Advanced Practice Providers (APPs - CNS, CRNAs, NPs, PAs and other APRNs) during the greatest healthcare crisis of our lifetimes. In order to do so, during a period where outpatient care and elective surgeries were indefinitely postponed as clinics scrambled to establish telemedicine services, organizations had to be well managed financially with strong profit margins and days cash on hand. Hospitals had to make difficult decisions and work hard to not cut salaries, bonuses, or ask their employers to work harder or not at all. The term furlough became widely known. Some hospitals and institutions did have to cut raises, retirement matches, or other means to offset the losses Children's hospitals were hit the hardest. These hospitals experienced drops in pediatric ICUs, emergency room visits, surgeries, and outpatient visits. Therefore, the ability to take care of employees happens long before a pandemic or other disasters hit. Institutional resilience requires an operational, financial and philosophical commitment to the organization and it's employees.
Provide Raises To Attract APPs
As an employer, it is important to stay competitive or risk losing good people. Noncompetitive salaries can result in a candidate either not accepting a job, or a current employee leaving because they can receive a higher salary elsewhere. Keeping up with salary increases is less expensive than doing market adjustments periodically. Turnover costs for APPs is 2.5% and 2-3% nationally for all employees according to Josh Bersin, a corporate talent and HR analyst.
In a CNS, CRNA, NP, and PA Labor Shortage Again Balance Benefits for APPs
APPs received 20-30% of their compensation as benefits. According to Josh Bersin, it is up to 32% nationally for all employees. Employers can optimize the opportunity to provide benefits'' without breaking the bank. For small clinics, it is important to reimburse for health insurance. Large employers will cover health benefits and provide a variety of choices. One benefit that is extremely valuable to APPs is appreciation and education. Providing APP retreats, educational seminars, courses, and other events or perks can provide a low cost, highly valued experience for your APPs. APP recognition through badges, awards, presentations, research opportunities, and protected time provides valuable feedback that acknowledges their contributions.
Engage your APPs
It is important to provide the support, leadership, professional development opportunities, and medical staff privileges that acknowledge the great contributions APPs make to the organization. All employees need leadership, however they also have needs unique to their role that should be supported by their employers. Examples are role definition, privileges, and autonomy. Additionally, a newer provider within the patient care team will need extra training and employers must consider retention strategies to make the investment in their education worthwhile. Building an APP leadership structure, ensuring all members of the team know their roles and responsibilities, ensuring patients are educated on their roles, and working with the APPs to develop patient care solutions are all ways employers can engage APPs. Here are 5 elements by Bersin by Deloitte to drive employee engagement including meaningful work, growth opportunities, and trust in leadership. This graph truly articulates the process of hiring CNS, CRNAs, NPs, PAs, and other APRNs. Investing in valuing an APP provides a high return on investment (ROI). The cost of hiring, but not investing in an APP is approximately $350,000.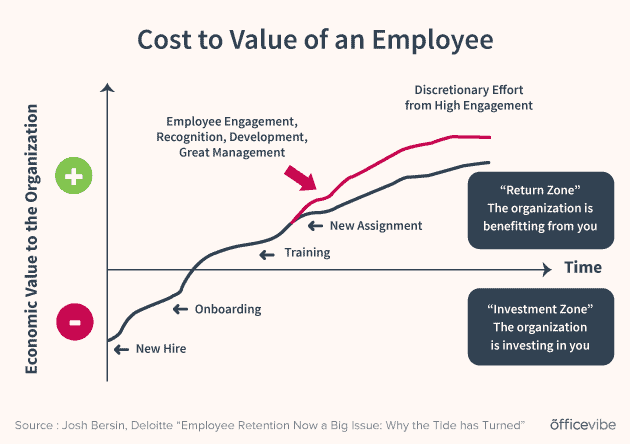 Recruitment of APPs
Recruiters and talent managers have a tough job when it comes to APP recruitment. Investing in the resources to make them successful is also an important factor when it comes to addressing the talent shortage for APPs. It can be difficult for recruiters to know how to connect with the right APP for the job. They are tasked with understanding credentials, specialties, unit cultures, APP leader or physician requirements for the role, salary differences, and many other aspects of the various jobs they recruit for. Recruiters also must work to build a pipeline of candidates to fill jobs quickly. Unfilled jobs lead to disengagement among overworked staff and less access to care for patients. Thankfully, DirectShifts is in a unique position to help recruiters fill their pipeline with candidates who match all the job requirements and fit the company culture.
This article was originally published on elnic. It was recently acquired by DirectShifts.