One reason the world still holds on to hope for a robust COVID-19 recovery is the pivotal role our healthcare workers play in dealing with the crisis.
Despite the enormous disruption to society, our present crisis demonstrates the need for clinical workforces to be construed as a key investment towards health outcomes, instead of a cost to deliver care.
So, is this transformation simply a change in how we perceive healthcare workers?
NO
It is a paradigm shift in execution. The road to recovery includes revenue, consumer confidence, enhanced health outcomes and healthy margins. This requires healthcare leaders to assess the configuration and preparedness of their workforce in a multi-dimensional way.
So, if you think that creating an efficient workforce without sacrificing quality is too complex to achieve: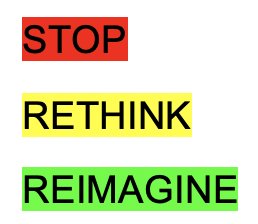 Healthcare leaders are doing this already, but in disconnected parts. The time is now to have a holistic approach. Here is an implementable framework:
1. Staffing Flexibility
Most healthcare organizations have successfully flexed staffing levels up and down to cope with fluctuating patient care volumes and workloads. However, the right algorithm to determine the appropriate levels of full-time, part-time, per-diem and temporary staffing has eluded many and continues to pose challenges to determine optimal mix.
In addition, stochastic events like COVID-19 revealed challenges healthcare organizations face in scaling staffing up responsibly. Like many have preached over the years, is 80% core and 20% temporary staff the right mix to have in these situations?
NO
The right mix is something that each organization has to determine by considering their daily, weekly, monthly and seasonal demand patterns. Running staffing needs based on average numbers is unacceptably risky, as it will lead to shortfalls in outcomes. The optimal configuration of core, flexible and temporary staffing is a solution that should be designed to match each organizations requirements of flexing up, down and laterally.
2. The Right Skill Mix
As all forms of outpatient and inpatient care are redesigned as a result of COVID-19, it will be important for healthcare service lines to rethink the right skill mix for staffing purposes.
To accommodate peak demand for COVID-19, leaders were forced to innovate staffing solutions with their available resources by adopting skill-balanced staffing.
Examples include nurse practitioners leading testing sites; CRNAs working with RT departments; a higher physician to PA ratio; oncology nurses helping with emergency patient triage; and ancillary staff working as transporters. This is enough evidence that the traditional skill mixes in various care settings can be redesigned to better meet both quality and financial goals.
Again, it is an equation that must be explored and solved based on each care setting unique needs.
3. Optimal Staff Preparedness
While every organization wants the cream of the crop to join their team, it is clear that quality comes with a cost. Leaders must determine how to balance resources with the right qualification and certification levels that their organization needs to serve patients.
Workforce plans should carefully lay out the appropriate clinical staffing dose that a service line should aim for to achieve desired quality and financial outcomes. Then, this workforce plan should be executed by leaning into expertise with recruitment practices (including applicant sourcing, credentialing and talent management).
4. Holistic Staffing vs. Clinically Focused Staffing
While preparing to transform workforce into an investment, it is vital to recognize two broad arms of the healthcare workforce clinical and non-clinical and that one cannot exist without the other.
A defined approach to creating a holistic support system of care is as important to achieving optimal outcomes as is building a strong clinical team. A service line-based index converging to the measurement of overall capability of the support system of care is much needed, to ensure appropriate support staffing levels are maintained within financial limitations. However, the right approach to creating a quantifiable index for identifying the optimal support system of care has always been a challenge, which leads to clinician burnout.
Frankly, it is mostly ignored and hence remains a challenge (and not because it is complex to create!).
5. Optimal Backfill Strategy
More often than not, when department managers create staffing plans and determine the number of resources needed, there is a miscalculation of backfill coverage amounts.
To nobody fault, the data needed to correctly calculate backfill needs is not always readily available. Unfortunately, a miscalculation not only leads to shortfall of clinical outcomes but revenue losses. So a quantitative framework to continuously assess backfill needs due to vacancies and PTOs has to be prepared to inform hiring and staffing plans.
Every healthcare leader has done parts of the above at some point in time. All you need is a solid framework and a platform to implement and track the health of your workforce.
After all, wouldn't you look at how to improve the health of your investment portfolio and track it in order to achieve the outcomes you aimed for? Balancing your staffing portfolio is the same.
If this intrigued you, don't hesitate to learn how DirectShifts can help you improve the health of your workforce. For the fastest and most affordable solution you'll find, email knowledge@directshifts.com today.