Clinicians play an important role at all levels of healthcare. Their professional certifications and completed training ensure clinicians will have the required education, experience, and skillset to successfully treat patients, with an apt clinical and emotional understanding of the patient's condition.
Having and maintaining these Healthcare Credentials are important to how clinicians and medical professionals secure their jobs, negotiate for and earn higher salaries, prepare for leadership roles, and advance their career.
The more skills and training the clinician has, the better equipped they are to provide their patients with higher quality care.
According to a survey from the American Hospital Association Certification Center, 86% of healthcare facilities say that nursing certifications were a contributing factor when hiring new staff.
As a clinician, you should be proud of your Healthcare credentials and certifications! Our DirectShifts profiles showcase and serve as a reminder to our employers and partners of every clinician's professional and academic achievements.
With our new feature release, DirectShifts platform can now also help you manage all your professional certification and documentation - all in a single place! Our easy-to-use platform lets you - not only, share your credentialing documentation directly with your next employer, but also sends you notifications for upcoming certificate expiration dates!
DirectShifts enables easy documentation and credentialing for healthcare professionals across USA in two steps: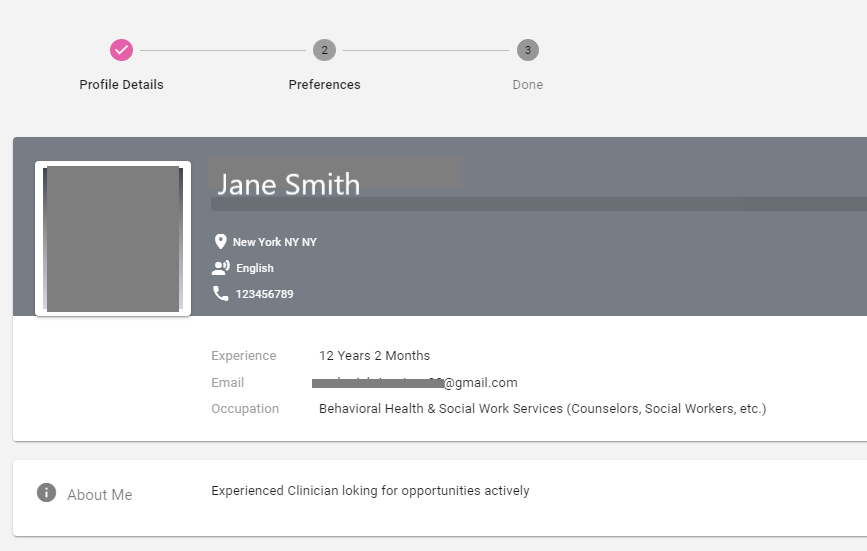 2. Enter your Certificate details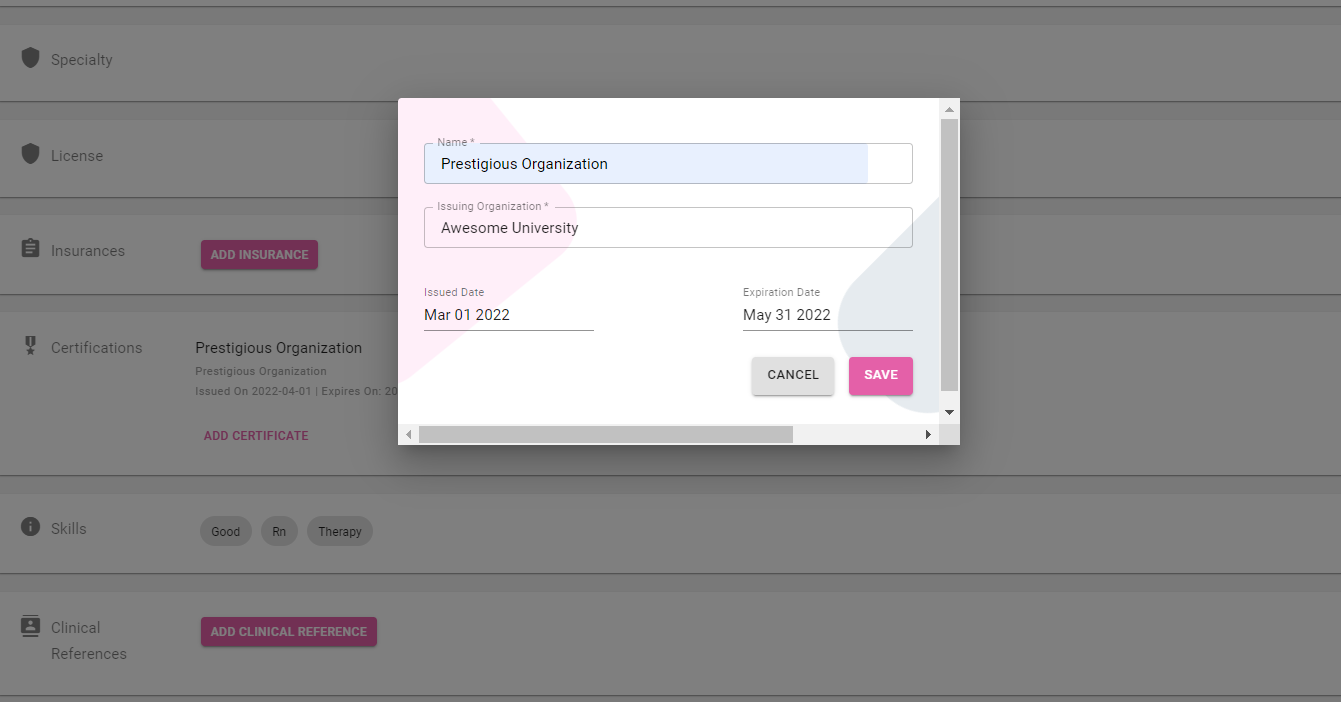 Our secure system will automatically notify you, a month in advance, of any upcoming license certification expirations.
Stop using confusing spreadsheets, mental notes, or notes to keep track of when you need to recertify!
Make your life easier, convenient, and more transparent with the DirectShifts platform!