DirectShifts' Clinicians of the Month, October
Kendra Garbutt George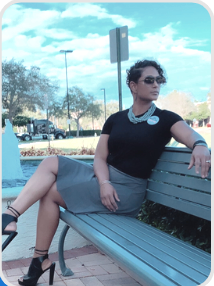 Kendra Garbutt George is a medical assistant and phlebotomist with over 11 years of experience in the healthcare industry, and DirectShifts is proud to be associated with her. She loves working as a healthcare professional, where she gets to practice hands-on patient care and work with her staff members. DirectShift's team goes above and beyond to help resolve any issues, which is why she loves being associated with them. Her advice to aspiring clinicians is
Stay in close communication with your team and coworkers and also work as a team.
Figure out the best way that works best for you in the position you are in. Never settle if you are not happy or satisfied with what you have.
Dr. Dierich Kaiser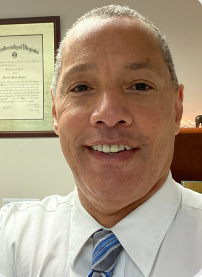 Dr. Dierich is working with DirectShifts as a psychiatrist with 30 years of experience in healthcare. He is an expert in child and staff psychiatry. He also mentors' psychiatric residents and medical students. As per him, "Mental health is clearly crucial to our survival as individuals and as communities. "I reach out to help bring answers to those who need mental health education and care." DirectShifts has been diligent in setting up professional clinical work that fits him and his clients. That's why he is pleased to work with the DirectShifts team every time. His advice to aspiring clinicians is
I want all of them to know that their work is needed now more than ever.
Their work will both help and save lives. Their patients will likely never forget the good work that has been done for them.
Rhonnalyn Olicia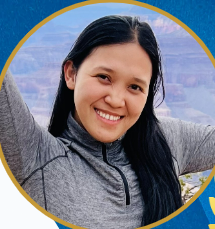 Rhonnalyn is a travel nurse with experience in the healthcare industry. As a traveling nurse, working in different types of hospitals in rural areas and big city hospitals has enabled her to broaden her knowledge and learn new skills. She has a great partnership with the DirectShifts team, where her opinions are heard, and the process is taken care of as per her comfort. Her advice to aspiring clinicians is
Always ask questions, and don't be shy. It will surely help you a ton.
Be open to everything, and don't think that being a nurse means only working in a hospital. Find what makes you happy and have a life outside of work.
Kristin Harper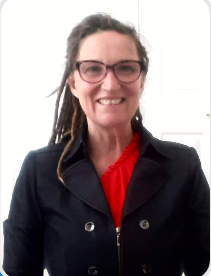 Kristin is working with DirectShifts as a mental health counselor. She loves helping people and making the world a better place. She feels respected and cared for by the DirectShifts team, and that is why she loves being associated with them. Her advice to aspiring clinicians is
Go for your dreams and be aware of all of the opportunities that surround them to clarify the goals for your dreams.
Dee (Denise) Demers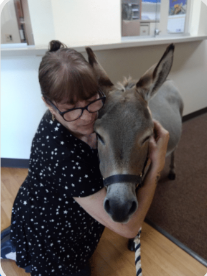 Dee (Denise) Demers is working with DirectShifts as a mental health counselor with years of experience in healthcare. As a mental health counselor, what she loves most about working in this field is that despite the challenges in life being faced, every single human being deserves respect, validation, and a chance to go after a dream. Her motivational mantra is "It's not who you are that holds you back. It's who you think you are not." "Being a nurse is a gratifying career. "It is full of opportunities and new challenges each day." She loved the care and respect that were shown to her on every level and during every interaction with the DirectShifts team. Her advice to aspiring clinicians is
Considering the negative impacts of many recent changes in the world and in our lives on all levels, the need to afford and create an atmosphere of safety and stability for our clients is more urgent than ever.
Conducting our sessions in a threat-free, nurturing, non-judgmental, non-critical environment in which our clients can feel comfortable sharing every aspect of themselves is one of the most important things we can offer.
In addition, remember the powerful, unconditional love animals are capable of bringing into our lives.