DirectShifts Update: Timesheet Management Solution
Locums & Per-Diem Timesheets Tracking Made Easy
A critical part of seamlessly managing locums, contract, and per-diem staff is timely tracking, quickly processing, and accurately approving timesheets.
Any challenges in timesheets affect organizations of all sizes the large healthcare systems and their administrators and startups or private healthcare partners.
The daily struggle with timesheets due to the sheer amount of administrative work involved.
Missing approval deadlines for timesheets.
Affecting facility reputation due to timesheet delays
In an effort to help employers deliver on payment processes and deliver an exceptional employment experience to clinicians, DirectShifts has developed a web-based, secure Timesheets feature on its platform.
Here,s how it works.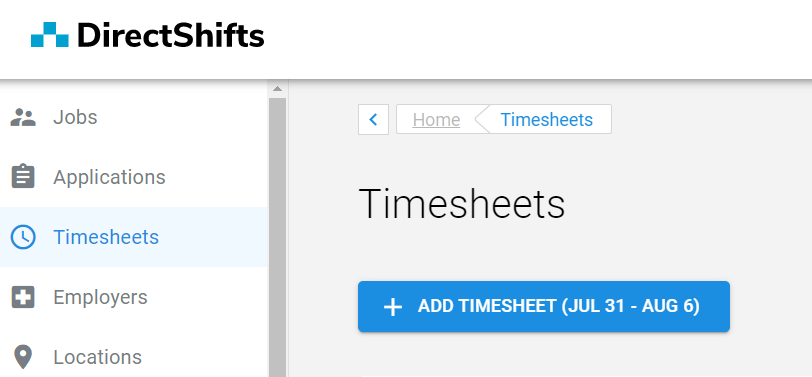 DirectShifts, Timesheets help healthcare employers to:
Keep timesheet records private and secure, building trust with their staff
Review and approve clinician timesheets online, at any anytime
Save administrative time by automatically send reminders to submit timesheets
Access a mobile app with timesheet submission functions
Save money, it,s a free feature for employers!
DirectShifts also takes care of the onboarding and paperwork, so employers can focus on other tasks!
Is your organization struggling with these challenges? Interested in learning more?
Schedule a call and take full advantage of our platform features to meet your staffing requirements and enhance operational efficiency. Read our upcoming article to know: Why does your organization require Timesheet Management Solution